Healing Your Karma Through Reiki
With Ashwita Goel
Hosted by Yolanda Williams
Is karma really a punishment or a consequence of our actions? If we cultivate good karma, will we minimize the bad one gathered over time? Is setting intentions going to reduce our karmic footprints? This interview answers these questions and more, unveils the differences between karma and kriya, and shares Reiki tips to set you free from these karmic cycles!
Learn more about Ashwita and her work by accessing her website: www.reiki-bangalore.com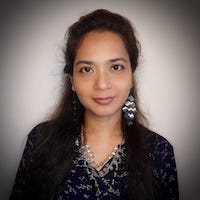 Ashwita Goel
Reiki Master Teacher, Hypnotherapist, Past Life Therapist, Author, Speaker
Based in Bangalore, Ashwita Goel empowers people by helping them find their flow through online and in person sessions.
A second generation healer exposed to a wide plethora of spiritual teachers, she combines ancient teachings with contemporary ideologies. She was introduced to meditation and yoga as a little girl and in her early teens, to Reiki. She spent the next many years assisting her mother during Reiki classes, not realising what she was being prepared for.
After a few years as a software engineer, Ashwita transitioned into holistic healing, and took up Reiki professionally in 2007 to help those around her cope with the fast-paced lifestyles prevalent in India's Silicon Valley.
She facilitates inner transformation through Reiki, meditation, various forms of energy healing, tapping, hypnotherapy and past life therapy. She has conducted teaching and healing programs in multinational companies, business schools and charity hospitals. Her books are available on Amazon and she offers free full moon and new moon meditations on her YouTube channel.
Website: reiki-bangalore.com
Facebook: Ashwita Goel
YouTube: Ashwita Goel