This session was live November 7!For Lifetime Access - OWN THE SUMMIT!
The Gateway to Reiki in the West: Hawayo Takata
Saturday – November 7, 2020
With Susan Mitchell
Hosted by Deb Karpek
One of the most qualified people teaching and practicing Reiki today, with over 40 years of committed healing practice, Susan shares her personal experience of meeting and learning from Hawayo Takata, the woman responsible for bringing Reiki to the West.
find out more about Mrs. Takata as a person while understanding the "origin story" shared in her classes
discuss the powerful impact she had on the West
explore the process of preparing a successor for her powerful Reiki lineage
| | | |
| --- | --- | --- |
| | | |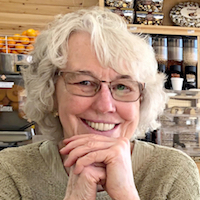 Susan Mitchell
Reiki Master
Susan Mitchell learned Reiki from Hawayo Takata, who brought Reiki to the West from Japan. Susan dove into Reiki practice after her first class session in 1978, putting her hands on everyone who would let her. She was the first director of The Reiki Alliance from 1988-1998 and an Assistant Editor of Reiki Magazine International from 2000-2007. She facilities events and writes for Reiki publications internationally. This past summer she had the honor to edit In Her Own Voice, A Tribute to Phyllis Lei Furumoto, 1948-2019. Susan has a Reiki practice and retreat center at home and practices in Coeur d'Alene, ID.
Susan is inviting you to sign up for her newsletter and a link for that can be found on her website at www.reikihealingarts.com, and you can reach her via e-mail at susan@reikihealingarts.com.
Website:
www.reikihealingarts.com
Don't want to wait any longer? Start listening right away to the interviews which bring the most value to your life by getting the full experience of the Reiki Summit 2020 and own it at a discounted price! You receive the complete set of recordings and transcripts for each day, PLUS some wonderful bonuses — including Becoming Present in Your Life - Mindfulness Course, 5 Guided Meditations Package, Walking The Spiritual Path PDF Collection, and many others.