This session was live November 8!For Lifetime Access - OWN THE SUMMIT!
When Your Inner Child Hijacks the Adult – About Self-Sabotage and Childhood Traumas with Reiki
Sunday – November 8, 2020
With Ashwita Goel
Hosted by Samantha Avery
With over 22 years of experience with traditional Usui Reiki and author of several books on Reiki and healing related topics, Ashwita helps us to identify, understand, and heal our childhood traumas and self-sabotage patterns using Reiki.
what self-sabotage is, its signs, and why it's important to address this
what we can do to overcome our dysfunctional patterns and start healing childhood trauma
the Reiki aid kit in case of inner child sabotage
Ashwita's Offers
50% OFF for the Healing the Inner Child course: university.reikirays.com/p/inner-child. Please use the coupon code SUMMIT2020 to take advantage of this offer.
The Healing Your Inner Child Free mini course – university.reikirays.com/p/healing-your-inner-child-free-mini-course
If you're interested in online sessions or classes with Ashwita, you can reach her through her website www.ashwita.com or www.ReikiBangalore.com.
You can also follow her on Facebook at www.facebook.com/reiki.bangalore.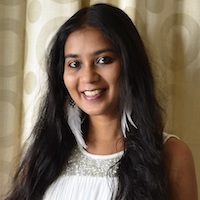 Ashwita Goel
Reiki Master Teacher, Hypnotherapist, Past Life Therapist, Author, Speaker
Ashwita Goel is based in Bangalore and has over 20 years of experience with Reiki and nearly a decade of experience as a past life regression therapist. A second generation healer who was exposed to a wide plethora of spiritual teachers, she combines ancient teachings with contemporary ideologies. She was introduced to the spiritual pathway very early on, learning meditation and yoga as a little girl. During her early teens, her family was introduced to Reiki and her mother soon became a Reiki Master. She spent the next many years assisting her mother during Reiki classes, not realising what she was being prepared for. After a few years as a software engineer, Ashwita realised that it was impossible for her to realign her priorities with corporate culture, and took up Reiki professionally to help those around her cope with the fast-paced lifestyles prevalent in India's Silicon Valley. She teaches Reiki and meditation, and facilitates recovery through Reiki and other methods of energy healing, EFT, hypnotherapy, and past life therapy. She has conducted teaching and healing programs in several multinational companies, business schools, and charity hospitals.
Her books Healing Through Reiki, Healing Through the Elements, Psychic Attacks, and others are available as eBooks and paperbacks on Amazon.
Websites www.reikibangalore.com and www.ashwita.com
Facebook ARTH Reiki & Past Life Regression
Don't want to wait any longer? Start listening right away to the interviews which bring the most value to your life by getting the full experience of the Reiki Summit 2020 and own it at a discounted price! You receive the complete set of recordings and transcripts for each day, PLUS some wonderful bonuses — including Becoming Present in Your Life - Mindfulness Course, 5 Guided Meditations Package, Walking The Spiritual Path PDF Collection, and many others.