The summit was LIVE May 20 to May 26 2019!
Mental Health Care with Reiki and Psychotherapy
Wednesday – May 22, 2019
With Karla Sanchez
Hosted by Justine Melton
This session was live on Day 3 - May 22 Get instant access: UPGRADE NOW!
Due to her psychology background, Karla Sanchez tends to incorporate a client-centered, empathetic, and validating approach into her healing sessions. Let's explore why and how psychotherapy can be intertwined with Reiki in mental health care treatments in order to be beneficial for both therapists and their clients.
Reiki benefits for therapists when working with clients
Reiki tools in psychotherapy sessions – how we can combine these two
challenges in using Reiki therapeutically
To deepen your understanding on this particular topic, you can join us and other Reiki Masters and practitioners from all over the world for more insights, exercises, and discussions on Reiki Rays Community Group.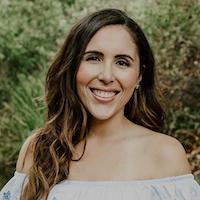 Karla Sanchez
Reiki Master and Associate Marriage Family Therapist
Karla Sanchez is a Reiki Master and an Associate Marriage and Family Therapist.
Karla is a licensed therapist in Mexico, and began working in the mental health field in the United States in 2012. She currently works full time in a non-profit organization as a trauma therapist with victims of sexual assault and intimate partner violence. On her spare time, she offers Reiki healing sessions for members of her community. Karla has been practicing Reiki for the past year to the date, and found Reiki profoundly life changing. Therefore, she sees Reiki as part of her purpose on Earth, to spread the energy and healing light of this practice.
Growing up between sunny San Diego, CA and Tijuana, Mexico has blessed Karla with the opportunity to provide services in both English and Spanish. Due to her psychology background, she tends to incorporate a client-centered, empathetic, and validating approach into sessions. Although Reiki is not psychotherapy, and by any means should Reiki be considered a sole treatment for mental health needs, she likes to fuse her clinical experience with her spiritual abilities to go deeper in my sessions.
Her spiritual journey has been quite a ride. From premonitory dreams as a child to sensing people's feelings through the slightest touch, as an adult. Throughout the years, Karla realized she is intuitive by nature and an empath by calling. She recently re-discovered her gifts and abilities to channel energy and messages from Spirit and, at times, passed loved ones. Although Reiki does not require touch in order to be effective, Karla works best by making a slight physical connection in order to tap into your energy. Nevertheless, as a trauma-informed practitioner, she respects personal space if a client requests not to be touched.
Website:
sanaholistichealing.com
Instagram:
@sana_holistic_healing
Karla's Offers
Clients can receive $20 off the first session, by mentioning the summit. You can contact Karla through her website sanaholistichealing.com.
Get immediate access to all sessions from all days by upgrading to VIP Pass Ticket. The VIP Pass ticket also allows you to download the MP3 files to listen offline, and the PDF transcripts.