The summit was LIVE May 20 to May 26 2019!
Reiki Recovery and The Authentic Self
Saturday – May 25, 2019
With Deb Karpek
Hosted by Justine Melton
This session was live on Day 6 - May 25 Get instant access: UPGRADE NOW!
Owner of Peaceful World Reiki with over 15 years of experience in Reiki field and energy medicine, Deb Karpek devotes her life to walk in the Reiki path and helping others discover the benefits of Reiki. She was divinely guided to recover from her drinking addiction to discover her authentic self, so she seeks to inspire other people to do the same by sharing her profound experience with us.
Reiki's role in recovering from addiction
healing practices and techniques to support the recovery process
returning to one's authentic self with Reiki
To deepen your understanding on this particular topic, you can join us and other Reiki Masters and practitioners from all over the world for more insights, exercises, and discussions on Reiki Rays Community Group.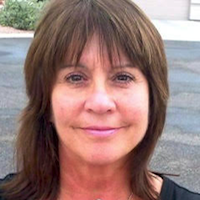 Deb Karpek
Reiki Master Teacher, Owner of Peaceful World Reiki
Deb is a Reiki Master Teacher and the owner of Peaceful World Reiki located near Sedona, Arizona. She's been studying Reiki since 2001, practicing since 2003 and began teaching Reiki in 2006. She is an Usui and Karuna® Holy Fire II Reiki Master/Teacher, receiving her Reiki Certifications from the International Center for Reiki Training.
Deb received her Master of Spiritual Psychology from the School of Integrated Psychology in Glendale, Wisconsin. She is certified as a Level I breathwork practitioner, is a Reiki Crystal healer, Reiki drum practitioner and performs Reiki and sound healing with tuning forks. Deb is one of our featured guests on our Reiki Rays – Reiki Age of Light video which can be found on YouTube. Deb is also the author of a book about the nuts and bolts of starting a Reiki practice, including the emotional highs and lows that go along with that. Her book is called The Reluctant Reiki Master's Step-by-Step Guide to Creating and Sustaining a Thriving Reiki Practice and can be found on Amazon.
Having experienced profound life changes as a result of Reiki, Deb continues to study and practice the various modalities of energy medicine. She devotes her life to walking the Reiki path and helping others discover the benefits of Reiki.
Website:
www.debkarpek.com
Facebook:
facebook.com/debkarpekreiki
Deb's Offer
Deb is offering 50% off for 1st time Reiki clients, distant or in person, to the first 5 people that email her. Reach Deb at dkarpek@gmail.com and mention the summit.
Deb would love to travel and teach in your town if interested.
Get immediate access to all sessions from all days by upgrading to VIP Pass Ticket. The VIP Pass ticket also allows you to download the MP3 files to listen offline, and the PDF transcripts.