The Pendulum of Time: Healing Ancestral Trauma for Our Descendants
With Karen Caig
Hosted by Andrea Kennedy
If we grew up with family dynamics that made us feel unsafe, invalidating our feelings and experiences, we can struggle to move past our personal and familial trauma. Explore concepts like ancestral trauma and learn how to become aware of transgenerational patterns that block us from becoming the best versions of ourselves using amazing Reiki techniques!
Download the Odyssey to Ancestral Lands guided meditation with Karen Caig here: reiki-institute.com/ols/products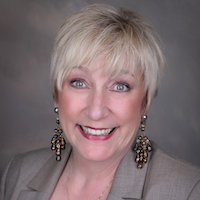 Karen Caig
M.A., LRMT, and Owner of Reiki Institute
Karen Caig, a Licensed Reiki Master Teacher with the International Center for Reiki Training (ICRT), has been teaching Reiki since 2013. She retired from teaching college English for thirty years in order to pursue her Reiki career full time.
As a survivor of domestic violence and sexual molestation, Karen battled depression and low self-esteem for years. Reiki helped her heal, and she loves sharing this Japanese relaxation technique to help others heal, empowering them to achieve their divine purpose on Earth. Bringing her expertise in Reiki, teaching, writing, comparative literature, and language together, she teaches students from all over the world. She trains students in all levels of Usui/Holy Fire® Reiki as well as ICRT Animal Reiki, and she coaches clients in business and life transitions.
Karen has written for Reiki News Magazine and Reiki Rays, and she is currently working on two different books. She lives in the Ozark Mountains of Northwest Arkansas with her two cats and other critters. You can learn more on her website and follow her on social media.
You can reach Karen via e-mail at karen@arkansasreiki.com
Website: reiki-institute.com
Facebook: Arkansas Reiki Institute
Instagram: arkansas.reiki
Twitter: Karen Caig
TikTok: karencaig0